That makes my day!!! How exciting!! I am honored, we all learn and share so much with each other.
#10: Mrs Perea's Kinder Eagles, the only other Kinder teacher in my school district with a blog.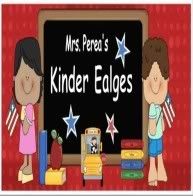 #9 My cousin who is a High School blogger
#8 Projects by Jen
#6 1st Grade Blog
#5 Kindergarten
#4
#3
#2
#1 4th Grade
A few more of my favorites, I just can not leave out!